Scuba for Charity Events
2013 Event Dates:
UW Treasure Hunt Sat. July 13th, 2013
UW Monopoly for Charity Sat. August 3rd, 2013

Blue Meridian is proud to support the Carl H. Oliver Scuba for Charity Foundation. Each year the foundation donates money to our community. In the past we have donated to MDA, Special Olympics, Dream Factory, Hospice of Western Kentucky, Kara Eubanks Foundation, Supporting Heros, Salvation Army-Angel Tree Program, McAuley Clinic and the Diabetes Education Program, The Dream Riders of Kentucky, Relay for Life, Team Karlie, Big Rivers Buddy Ball, Puzzle Pieces, American Diabetes Association and many more!
We are the facilitator for the 2 charity events sponsored by the foundation. The UW Treasure Hunt and the UW Monopoly Game.
Our motto is "Bubbles That Make A Difference" and they really do!


UW TREASURE HUNT
We hold the UW Treasure Hunt 2nd Saturday of every July. Cost is $35.00 early registration and $45.00 day of. Your entry fee covers entrance to quarry (Hopkinsville), entrance in the hunt, lunch and all participants are guaranteed to win a prize. Prizes are donated by various equipment manufacturers and Blue Meridian. Prize values range from a minimum of $20.00 to over $600.00.
After the hunt participants all receive their prizes, there will be a auction for all unclaimed prizes . There will be raffles, silent auctions and other games for divers and guests.
Click on the T-Hunt form button for a printable version of the Treasure Hunt registration form.
All proceeds go to the Scuba for Charity Foundation for distribution after being combined with contributions from the UW Monopoly game.
Registration Pre-Dive Briefing
Raffles, Food and Door Prizes Look at all those prizes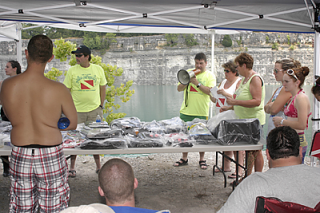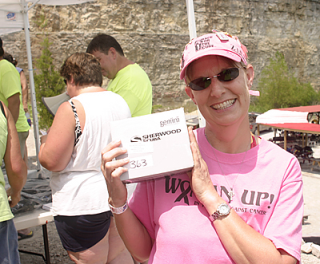 And the winner is! Everybody!!!! Happy Prize Winner!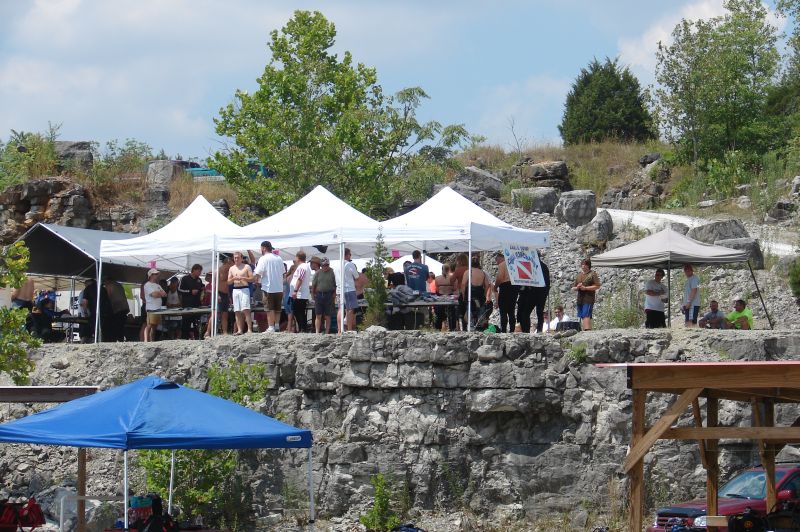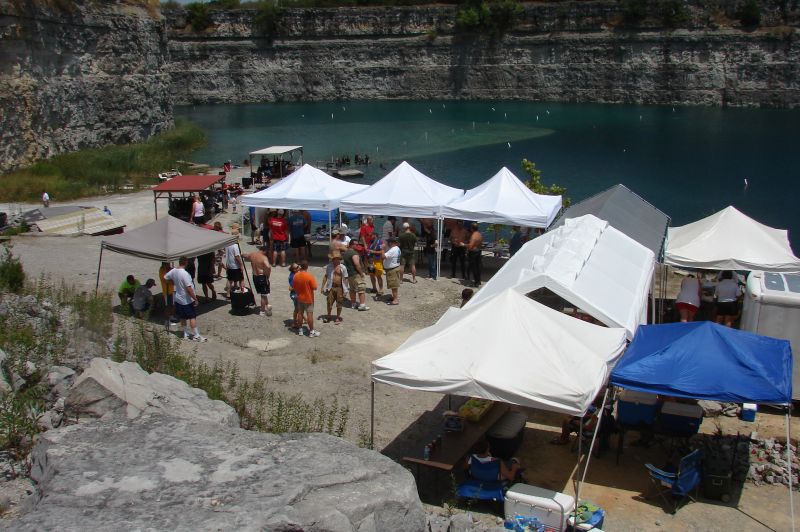 UW Monopoly for Charity
This is our longest running charity event. Participants gather pledges and bring their donations in the day of the event and turn those in for prizes. A minimum donation of $25 is requested to play the game. 4 divers at a time play an actual game of Monopoly but the only difference is .... it is played underwater. Rules are all the same...and yes people cheat just like on the surface!
Lunch is provided for all participants and there are other activities available for a fun filled day!

Carl H. Oliver Scuba for Charity
UW Monopoly Game 2012
Monopoly players Discover Scubas
We would like to thank all the divers that came out on Saturday to support the UW Monopoly game. You are truly a blessing for giving not only your donations but of your time to help the Scuba for Charity foundation make a difference in a local child's life.
We are proud to announce that we raised $953 Dollars that will be combined with the Treasure Hunt donations and distributed in September to local charities. We will provide a full disclosure of the donations collected/expenses/donations given in Mid-September after we have notified all the recipients.
Thank you so much for those that helped make both events possible! You are wonderful and please remember

Carl H. Oliver UW Monopoly Tournament!!
August 20, 2011
Thank you so much to all the great divers that came out to participate in the event. We had 32 divers playing this year and we had 15 people Discovering Scuba during the charity event. The event was a great success and we look forward to diving with you all next year!!
Tim and Barbara Danny and Spencer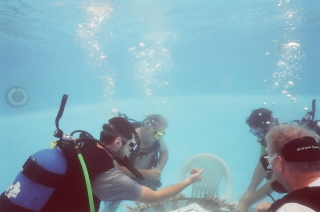 Deene, Jim, Mac and Lisa Nick, John, Tim, Pete, John
Evansville Troop 399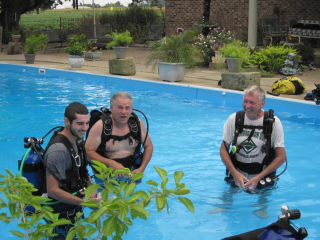 Terri, Rick, Debi, Michele Nick, Pete and Tim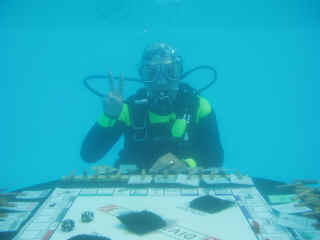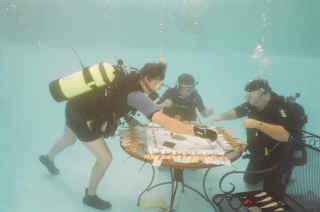 Chickens for Charity Sale
All proceeds from the sale will be distributed with donations from Treasure Hunt and UW Monopoly tournament to local charities!
We no longer have this event but we have been getting requests to bring it back. If you liked our chickens....let us know....we may be able to get it on the calendar for next year!!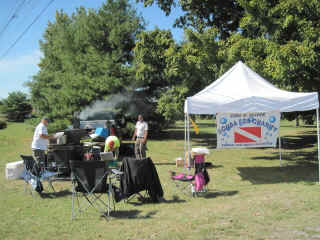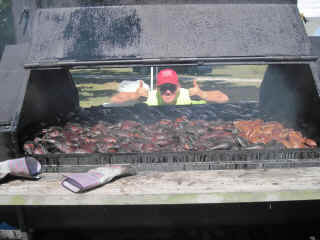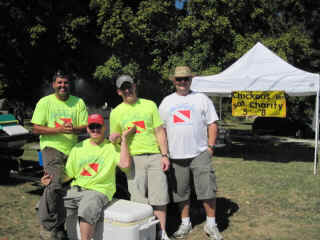 For More Information Contact:

Blue Meridian Dive Center
6000 Kentucky 81 Owensboro KY 42301
Tel: (270) 685- 3198
Internet: Bluemeridiandive@aol.com